Remembrance 2018 at Mansfield
Posted on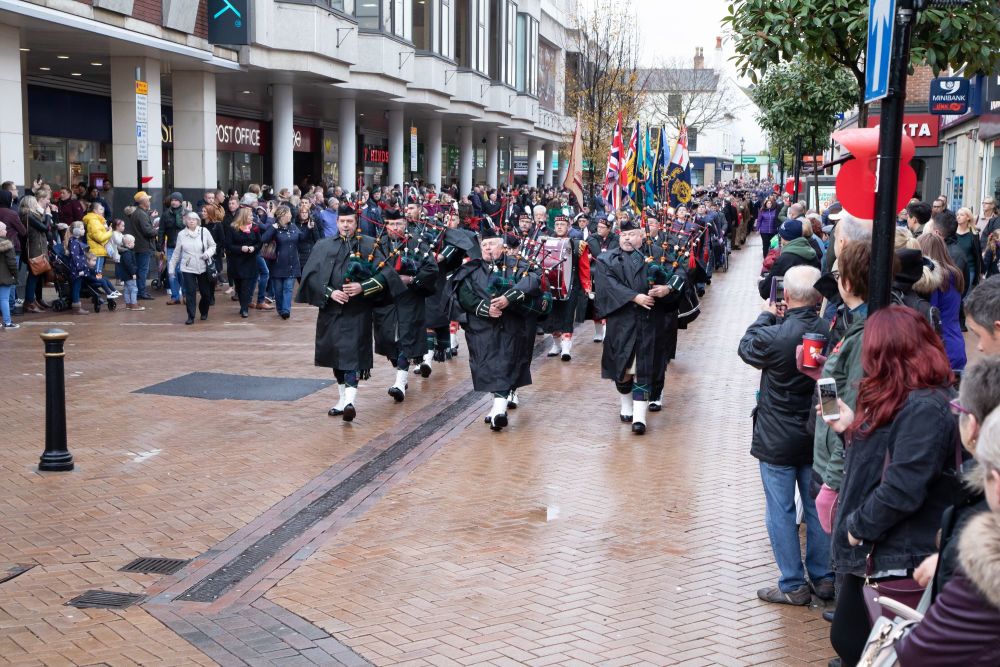 What a real honour to lead the Remembrance Parade at Mansfield on this the 100th anniversary since the guns fell silent.
Words can not describe the emotions of marching into Mansfield Town Center to see the enormous crowds lining the streets all the way down to Church.
I was so proud after the event to receive so many compliments about the band overall and our Bass drummer in particular, Jake Partridge, who kept a solid beat all the way there and back. The parade was rather a long one and they could hear the beat all the way at the back.
Congratulations to Sarah Thompson our new Piper on her first outing, kept in step and never played a wrong note.
Well done to all who took part in the parade, hope to see you all again next year?