Marehay Show 2019
Posted on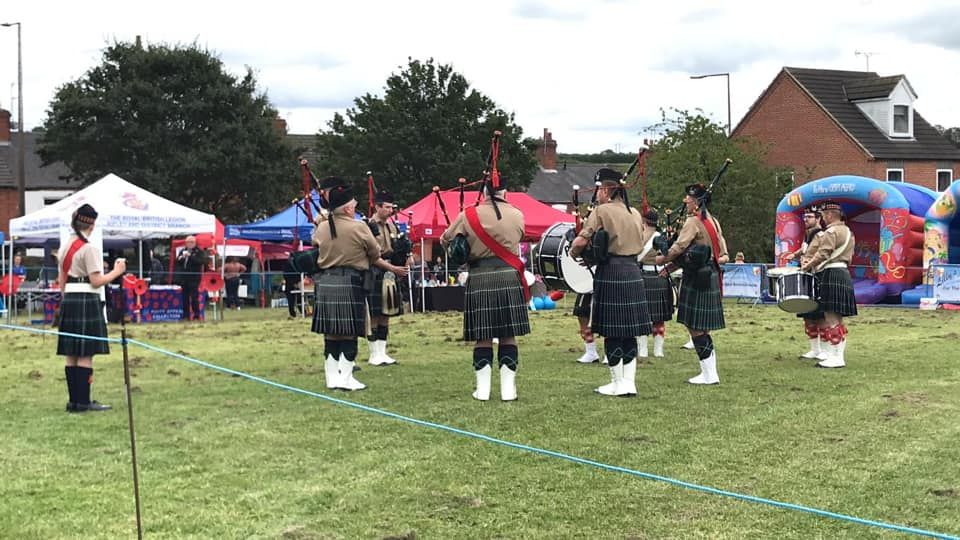 Look foreward to this event every year, such friendly people and I get to meet some parrots.
Its a small event but so much fun and a pleasure to be part of.
This year was fantastic. exhausted after the long parade to open the event (400m if that) we played in the arena (picture above) for 20 minutes and again later.
Burgers, beer and Bagpipes what more could one want.
Thank you to all of the band that were able to turn out and thank you good people of Marehay for making us feel so welcome again.